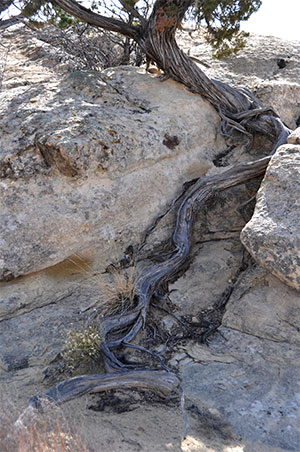 Welcome to Integrative Soul Care
Seekers of wholeness are discovering what sages of old have known and current brain research affirms at every turn - our essential selves are an intricately woven tapestry of
mind, body, heart, and spirit
.
Many, in facing the painful realities of life, experience confusion, anxiety, hurt and loneliness. These emotions can be particularly intense if trauma and/or neglect have been a part of one's story, and have never been processed and resolved. Kind, thoughtful, experienced care is needed to find relief and healing.
My name is Wesley Linam. I am a licensed professional clinical counselor and spiritual director. I graduated from The Seattle School of Theology and Psychology in 2007 with a
Masters in Counseling Psychology and a Certificate in Spiritual Direction
. I have been a licensed professional clinical counselor (LPCC #0188701) in New Mexico since 2008 as well as a member of Spiritual Directors International (SDI).
At Integrative Soul Care, I use both my understanding of the psychology of the self, and the spirituality of the self, to help clients reach a place of deeper connection to themselves, God and others.
Lifespan Integration Therapy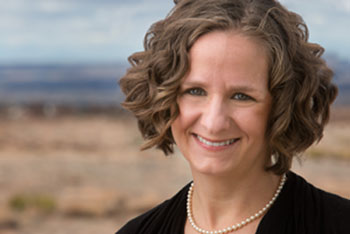 In my graduate program, I studied relational and depth psychology and use this knowledge in my practice. Since 2007, I have increasingly employed a therapeutic modality called
Lifespan Integration (LI)
. I have attended and facilitated numerous trainings and am currently a certified LI therapist, an LI consultant and an LI trainer. Over the years, I have consistently witnessed clients rapidly find healing and wholeness by utilizing the various protocols of LI. Because of the completeness and efficiency of LI therapy, LI is my primary modality at Integrative Soul Care.
Lifespan Integration
is a powerful mind-body technique, which through a variety of protocols, brings health, healing and neural integration to a person. LI is works to significantly decrease anxiety and depressive symptoms, improves self-regulation, heals the mind and body from trauma, helps to establish a core sense of self love and compassion, and repairs attachment. You can read more about this therapy at
lifespanintegration.com
.
LI sessions generally last an hour or ninety minutes, but can be longer. If you are interested in exploring whether LI may be a good fit for you, we would schedule a brief phone consultation. Often, clients may have a primary therapist and do some supplemental sessions of LI. I encourage this and would work in partnership with your primary therapist. If you are coming from out of state for LI, I require you to have a primary therapist in your home state.
LI sessions cost $125 per clinical hour (55 minutes).
To schedule
, please call me at 505-922-5228 or email me at
wesley@integrativesoulcare.com
.
Lifespan Integration Consultation
As an approved LI consultant, I am able to work with Lifespan Integration therapists working toward certification. If you are trained in LI and would like to meet for consultation, I would love to meet with you either in person or via Zoom.
My rates are $150 for 55 minutes.
To schedule
, please call me at 505-922-5228 or email me at
wesley@integrativesoulcare.com
.
Lifespan Integration Training
Since 2016, I have been an approved LI trainer. We offer four levels of Lifespan Integration training. Each training is practicum-based, offered over two days, and provides 14.5 Clock Hours through NBCC.
I currently offer regular LI trainings in Albuquerque, New Mexico. If you are interested attending an LI training in Albuquerque (for master level therapists only), please call me at 505-922-5228 or email me at
wesley@integrativesoulcare.com
for more information about how to register.
Spiritual Direction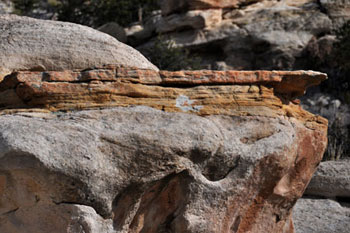 I view spiritual direction as the discipline of listening to the Spirit on behalf of others, with others, toward a greater awareness of God, a growing intimacy with God, and a deeper love for one's neighbors. I am trained in the
Enneagram
, an ancient form of psychologically and spiritually understanding ego, and often use the Enneagram as a helpful tool in spiritual direction.
Sessions of spiritual direction generally last an hour. Sessions begin with prayer and guided meditation and flow in and out of prayer, listening, and discussion.
I am a follower of Christ and provide spiritual direction through this lens. I mention this to be forthright about who I am, but I delight in being a companion to anyone seeking deeper spiritual connection and grounding. I regularly work with clients in the spiritual - not religious category - and am comfortable finding common language and mutual understanding of God.
Spiritual direction is usually scheduled every four to six weeks. On going spiritual direction helps to deepen one's intimacy with God, offers spiritual clarity, and aids in discovering grace. Spiritual direction can also be offered a few sessions at a time to help in important in times of major life transition, vocational change, relational difficulty or a significant decision. Sessions of spiritual direction are $100.
At this time, I'm not able to receive new spiritual directees.